DH & I went to the Jackie Greene Concert on Sunday. I shot Jackie here at the Fox theater in Boulder back in August/September (click here to see). This past weekend he was at the Bluebird Theatre down in I only got the first 3 songs and they had either red or blue lights going the whole time, but I got a few. I think I keep learning when it comes to this..All pics done with the 85 1.2 or 200 2.8. I think the perfect gear for a concert would be 24 1.4 50 1.2 and 135 2.0 - ahhh that is also my perfect bag lol!!



or same pic in color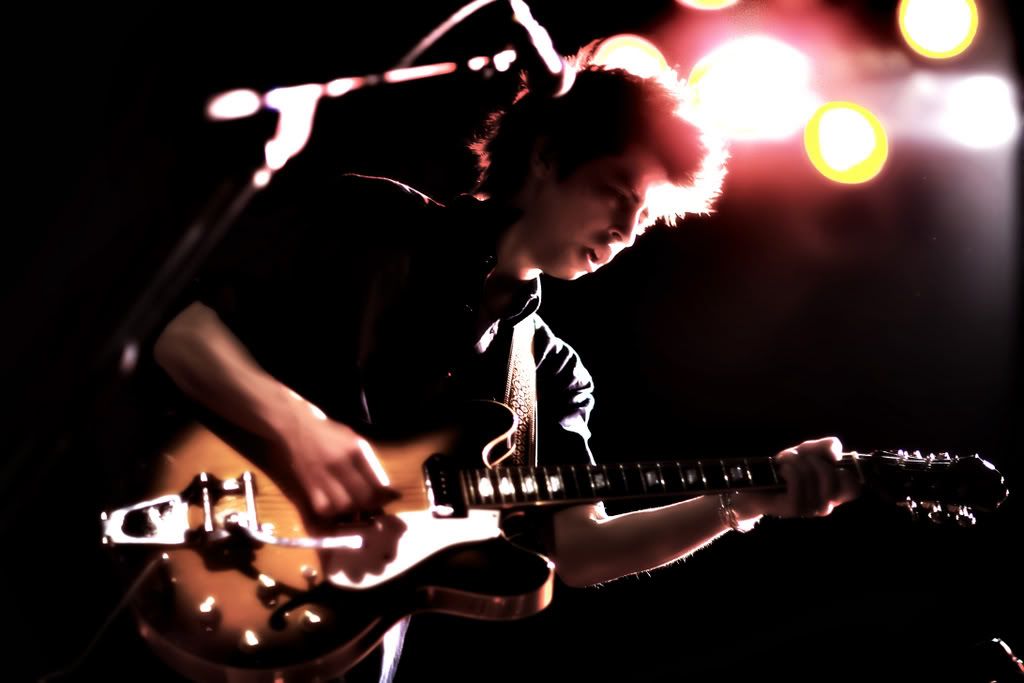 Well I have family pics to post as well. Thanks Julia! Lets just say in the ILCA* one must take pics of their new clothes to fully understand their cuteness or not as in my case...

*I Look Cute Adventure - me trying to get out of the mommy trap and buy cute clothes.